SAT & ACT Prep Tutoring: Specializing in anxiety reduction, concentration techniques and strategy.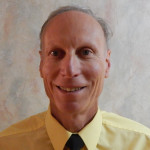 Lawrence Silverman is the Capital District's foremost expert on study skills, as well as a specialist in the causes and treatment of test anxiety. As a school psychologist Lawrence worked for the Shenendehowa School District from 1979 until 2011 where he implemented and supervised peer programs that included counseling, mediation, mentoring, and tutoring.
Lawrence has served as a board member for CAPTAIN, a non-profit agency based in Clifton Park, and is a founding board member of PAHL House, a drug abuse rehab program located in Troy. He co-created CAPTAIN's Teen Talk hotline in 1989 and still serves as program consultant and lead trainer. Lawrence received CAPTAIN's Volunteer of the Year Award in 1984 and 1997 and received a NY State PTA Distinguished Service Award in 2003. In 2006, Lawrence earned Southern Saratoga YMCA's Outstanding Educator Award.
Lawrence's standard fee for SAT Prep is $75 per hour. However, clients are billed on a sliding scale that makes tutoring affordable. Please contact Lawrence to discuss an appropriate fee.
Click Here To Contact Lawrence Silverman
SAT Prep Tutoring: English

Patricia Neiswender taught middle and high school English at Shenendehowa Central School, Clifton Park, NY, for 37 years and worked with a diverse population, from those with special education needs to honor students.  Her teaching skills were acknowledged by her students and her colleagues as the recipient of the following awards: The 2012 National Honor Society's Educator of the Year Award, The Shenendehowa Staff Recognition Award, and The Shenendehowa Central School Excellence in Education Award, and she received numerous nominations by former students for Who's Who Among America's Teachers.
She is currently working on a book about teaching strategies for educators and is also a scorer of the Liberal Arts and Science Test for the New York State Teaching Certification Examination.  As a SAT Tutor, she teaches effective strategies to students that will help them improve their essay writing, their grammar skills, and their reading comprehension, all areas tested in the Critical Writing and Reading Sections of the SAT.
Click Here To Contact Pat Neiswender

Daniel D'Amboise was a math supervisor and teacher at Shenendehowa Central Schools for 35 years, and is presently an adjunct professor at Hudson Valley Community College. He is a Fulbright Award recipient. Daniel was awarded a lifetime membership to the Shenendehowa PTSA. He coached wrestling, golf and softball at Shenendehowa. His softball team won the state title in 2003.
Click Here To Contact Dan D'Amboise.
SAT Prep Tutoring: Math