A Few Words About Us…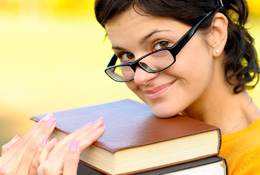 Capital District Consulting: Mission Statement
The mission of Capital District Consulting is simple: Maximize performance. We are passionate about what we do. Give us a call and experience the difference between a large company and one that cares.
SAT Tutors



Capital District Consulting utilizes teachers uniquely qualified to prepare your child for the SAT aptitude and ACT achievement exams.
Reasons For SAT and ACT Tutoring



to enrich your understanding of the SAT and ACT formats.
to teach you strategic approaches that maximize your score.
to help you with time management.
to help you guess efficiently.
to raise your score!
to provide additional examples and practice problems to reinforce concepts.
to raise your confidence!
to teach you how to remain calm during high stakes testing.
Our Values
Devotion, Caring, Excellence, Respect and Vision
Why Use Us?
Why waste your time, child's efforts and money with tutors lacking experience? Isn't your child's score on these exams too important to take chances with? Experience, passion and quality matter. Maximize your child's performance by enrolling in one of our courses or by making an appointment with one of our tutors. Don't delay!
Capital District Consulting Founders
Daniel D'Amboise was a math supervisor and taught at Shenendehowa Central Schools for 35 years, and is presently an adjunct professor at HVCC. He is a Fulbright Award recipient. Daniel...

Lawrence Silverman is the Capital District's foremost expert on study skills, as well as a specialist in the causes and treatment of test anxiety. As a school psychologist, Lawrence worked...
Capital District Consulting: Workshops
Mnemonics: Applying memory skills
Peer-Mediation: Making your school safer and friendlier
Peer-Mentoring: Students helping students
Peer-Tutoring: Teaching students to teach students
Study Skills: Learning how to learn
Test Taking Anxiety: Performing in your comfort zone
Time Management: Accomplishing what's important for your life
Capital District Consulting is a division of CAP DIS CON, LLC
PHONE:  (518) 852-8825